The Perfect NFT
A blockchain art performance by and for you. You're invited to leave your mark.
TO START
512 untouched NFTs.
and then... ROUND 1
Choose any unpicked NFT you want and purchase it for 8 ADA. After two epochs (10 days), or when all NFTs have been selected, we'll move on to the next round.
8 ADA
ROUND 2
Bids are open again on all NFTs, now with a price of 16 ADA. Here's the twist:
For every new purchase, the original purchaser gets this amount, less the royalty. That is, 14.4 ADA minus transaction fees.
16 ADA
ROUND 3
After another two epochs, or all NFTs being selected, round three starts, and the amount has doubled again to 32 ADA.
Just as in round two, all the previous owners received a TEMPORAL BIDDING DECLARATION and the proceeds of the sale. The NFTs now contain the fingerprints of the two previous owners.
32 ADA
ROUND 4, and beyond
Here's where we pick up the pace. Instead of waiting for two epochs, it's now just one epoch (5 days) until moving on to the next round.
The price increase for the next round is directly related to the percentage of NFTs that received a new bid in the previous one.
For example, if 78% of the NFTs went to a new owner in the previous round, the price for the next round will be increased by 78%, with a floor at 25%.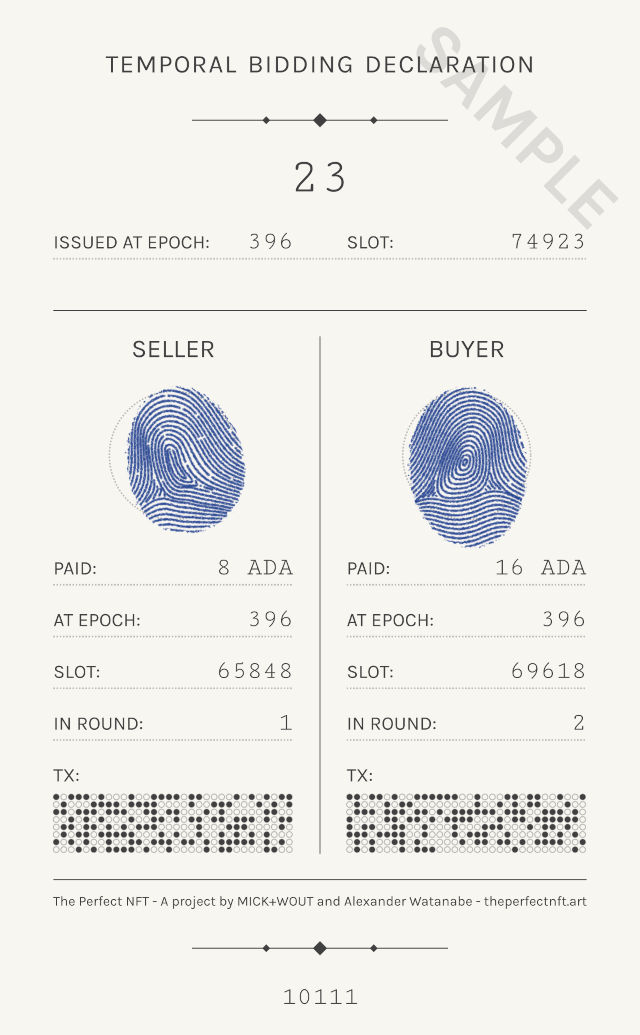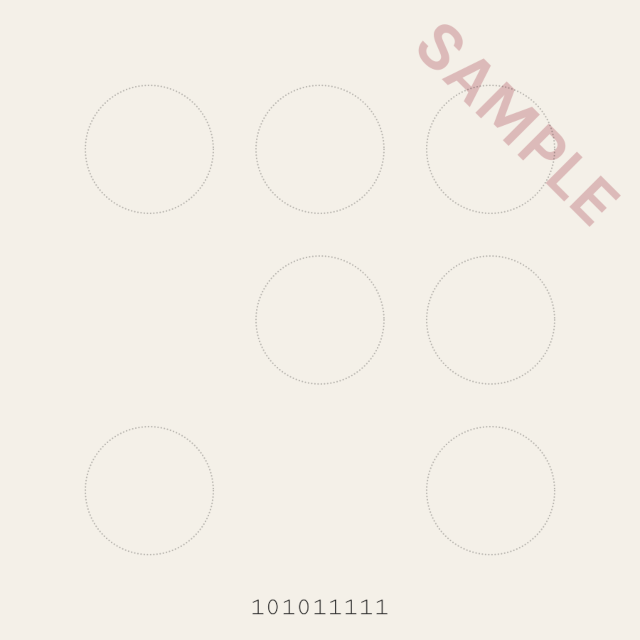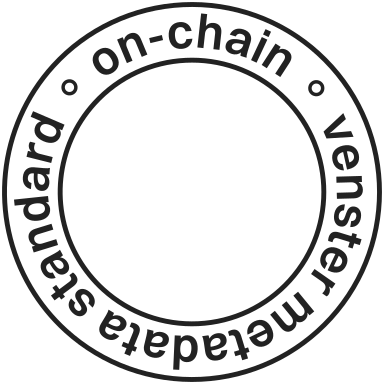 100% on-chain
The TEMPORAL BIDDING DECLARATIONs, the NFTs, and the source code to generate everything, including fonts, will live fully on-chain.
The Perfect NFT is the first blockchain art project to implement the Venster Medatada Standard on a large scale.